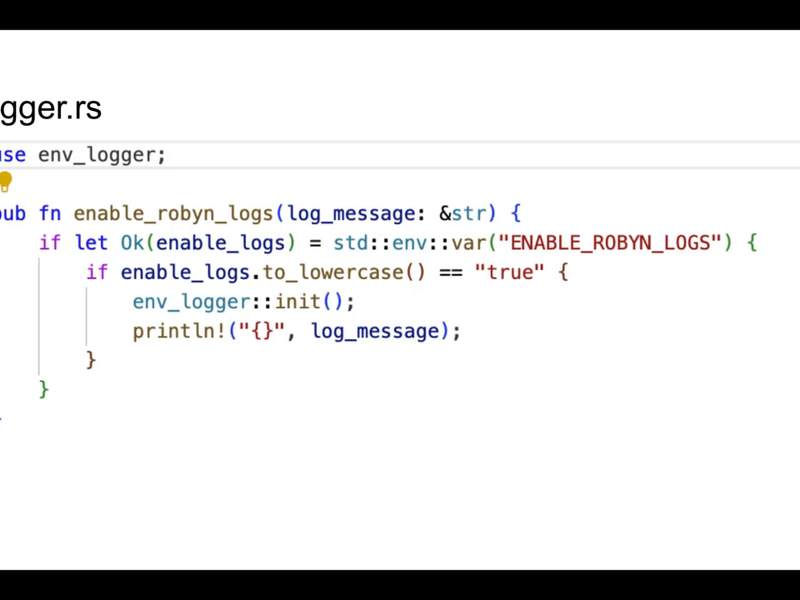 Robyn is a High-Performance, Community-Driven, and Innovator Friendly Web Framework with a Rust runtime.

https://github.com/sansyrox/robyn/issues/482

We will start by contributing to this project with an easy issue. Once we have our first pull request we can move onto selecting a more challenging issue from this project as a team.
What tools did you use to create your project?
How much experience does your group have? Does the project use anything (art, music, starter kits) you didn't create?
CodeDay Labs team in the advanced track.
Our group had extensive experience in Python, but none of us had ever worked in Rust.
What challenges did you encounter?
As a collective, we had challenges involving not understanding the purposes of an environment variable and we had struggles trying to figure out how to hide Rust logs. However through self-directed problem solving and from getting help from CodeDay TAs, we managed to figure it all out.