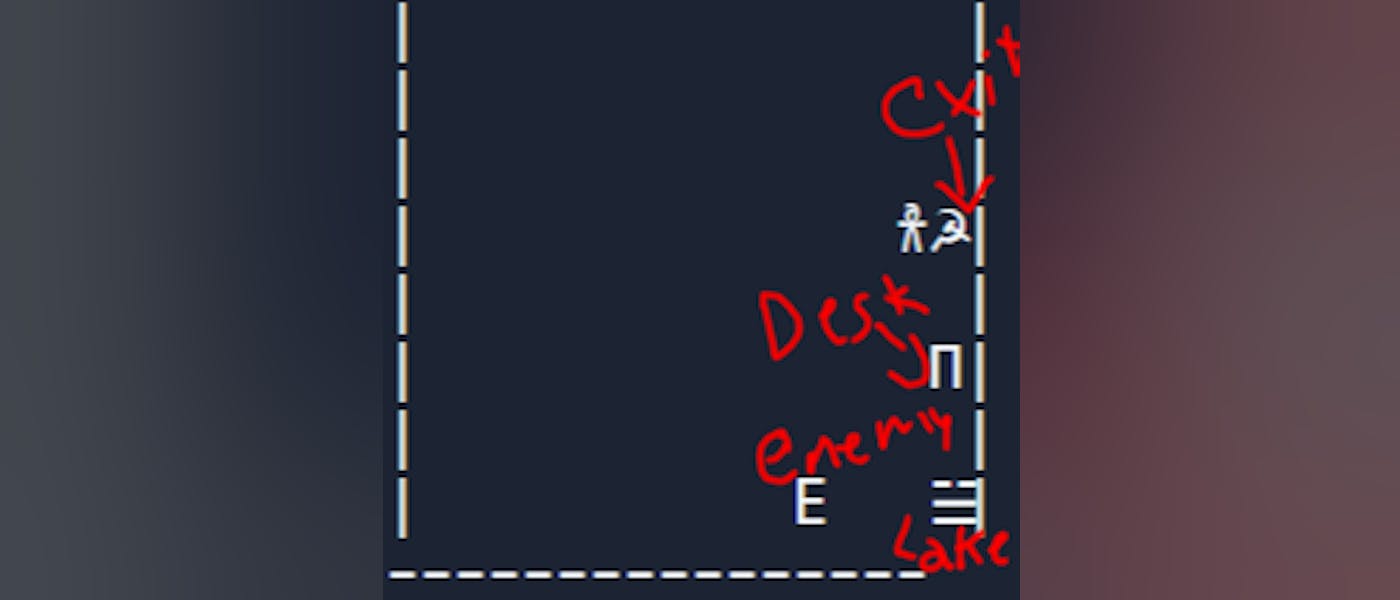 a Text based adventure game, where you can see your location on a map.
its like a *simple* escape room

also make sure to get 2 secret messages :)
What tools did you use to create your project?
How much experience does your group have? Does the project use anything (art, music, starter kits) you didn't create?
the enemy system was created by ChatGPT in a hurry
What challenges did you encounter?
few bugs, like glitching off the map