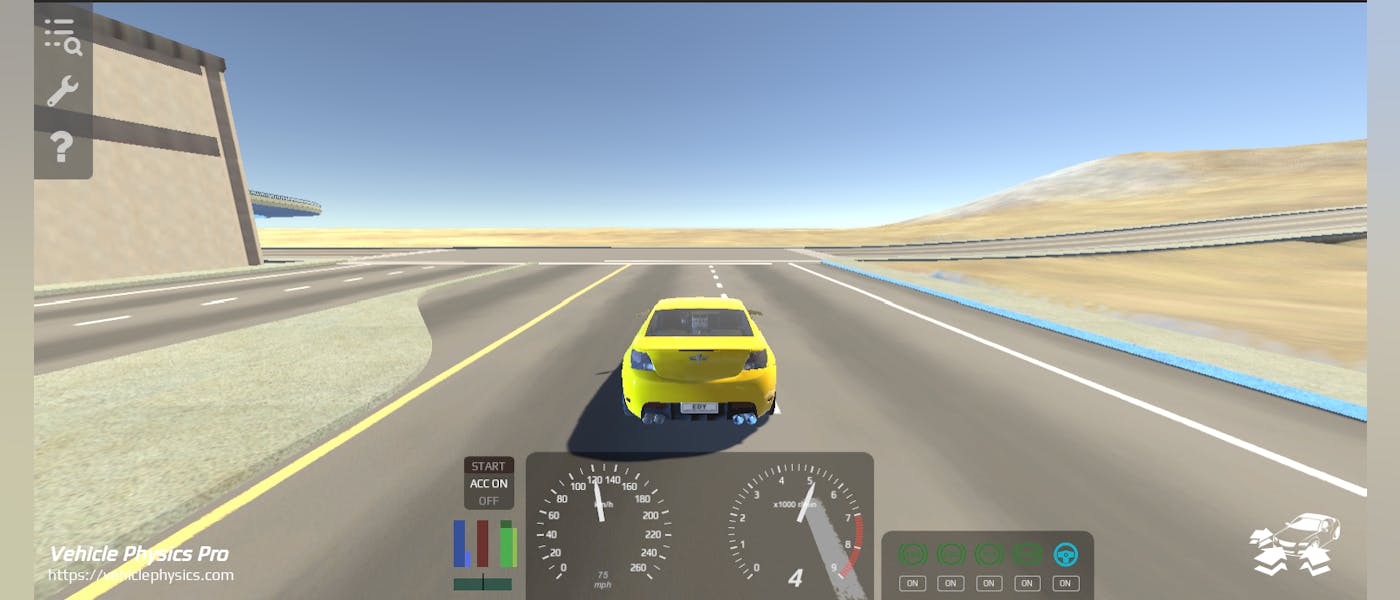 It is a car simulation game that has realistic gravity and physics.
What tools did you use to create your project?
How much experience does your group have? Does the project use anything (art, music, starter kits) you didn't create?
I have little experience with Unity. It uses downloaded assets and downloaded textures.
What challenges did you encounter?
We encounter troubles with the code for infinite terrain generation.