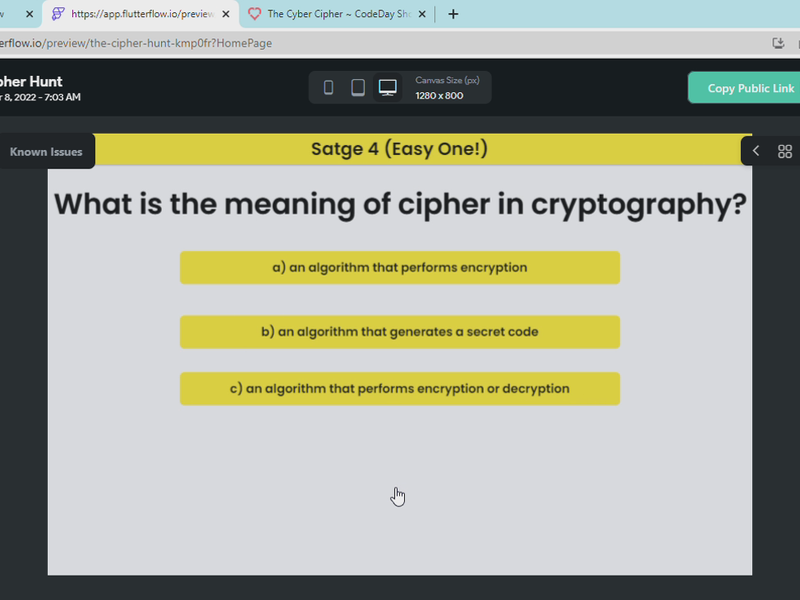 It is basically a game in which you have to answer some questions or decipher some codes to reach the end become the winner and know "THE SECRET" .
What tools did you use to create your project?
How much experience does your group have? Does the project use anything (art, music, starter kits) you didn't create?
Before coming to code day I knew only basics of python. I was completely knew to flutter flow as well as replit.
I have used certain images of animated character to make the game more appealing.
What challenges did you encounter?
It was kind of difficult to manage adding widgets but after a while I got a hang of it. Then making the project became really fun and intresting.