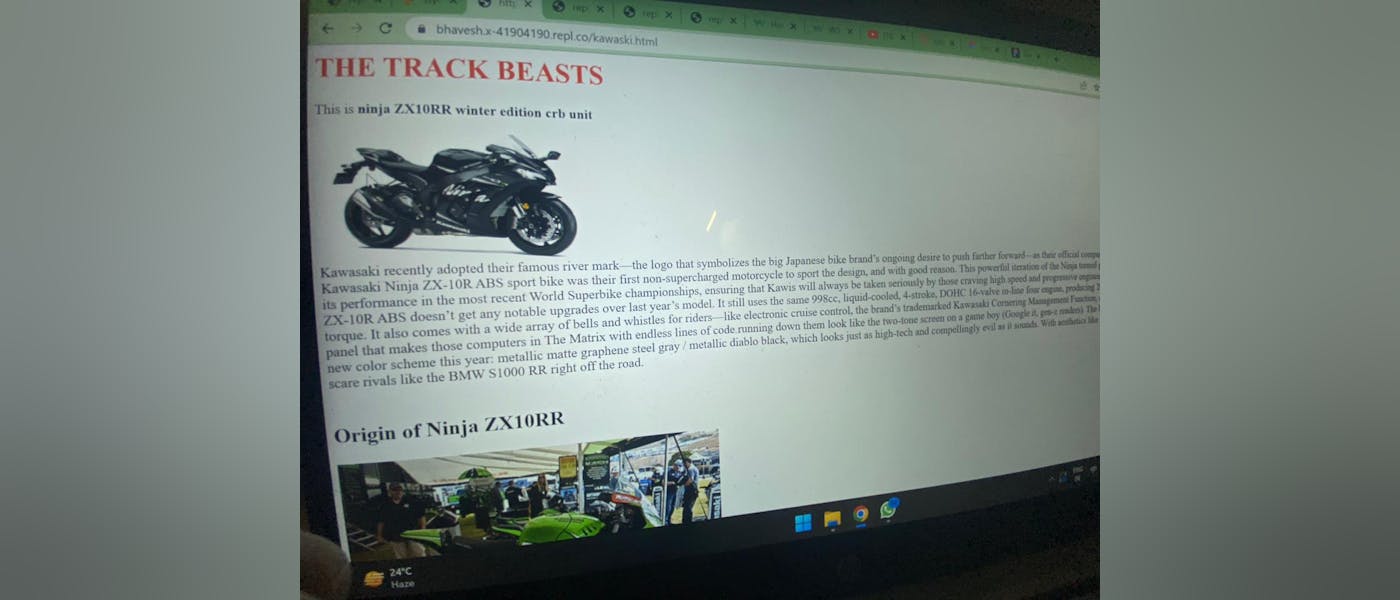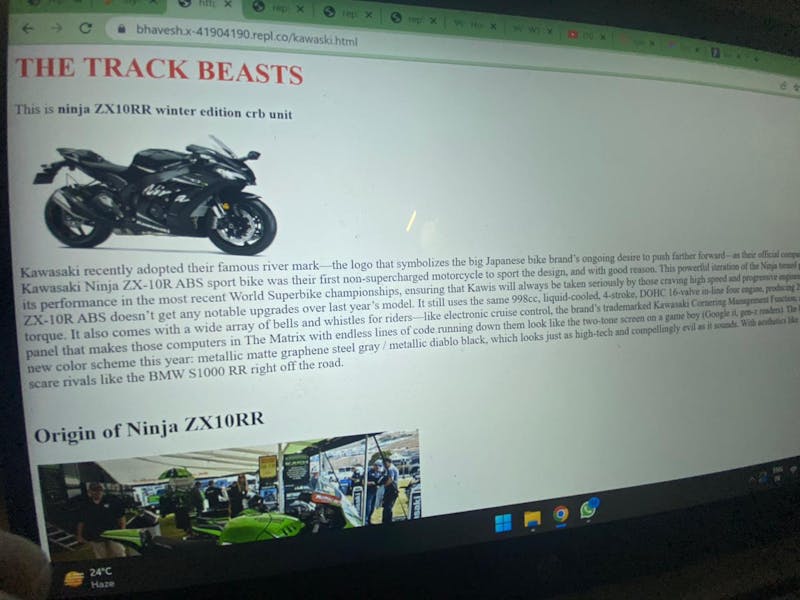 link: https://bhavesh.x-41904190.repl.co
What tools did you use to create your project?
How much experience does your group have? Does the project use anything (art, music, starter kits) you didn't create?
our team as beginners learnt alot of things and experienced the process of teamwork
we wanted to execute each and every persons idea in the team throughtout the project.
codeday volunteers also gave a hand of help.

What challenges did you encounter?
we encountered coding and collecting database for our websites