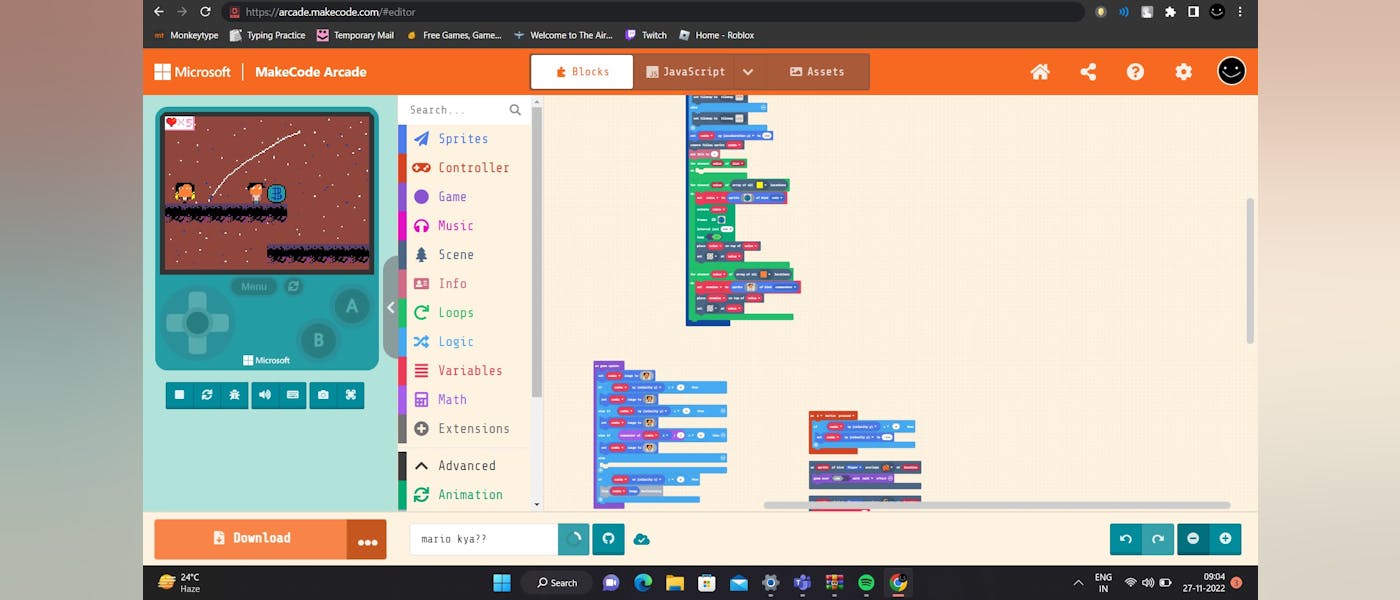 A walmart mario
How much experience does your group have? Does the project use anything (art, music, starter kits) you didn't create?
learned the entire thing during the workshop I attended at codeday. All the sprites in the game were made by me and the coding was done with the help of google and the mentors.
What challenges did you encounter?
making the character spawn at a particular place was a big task for me. using all the loop blocks were difficult to understand.