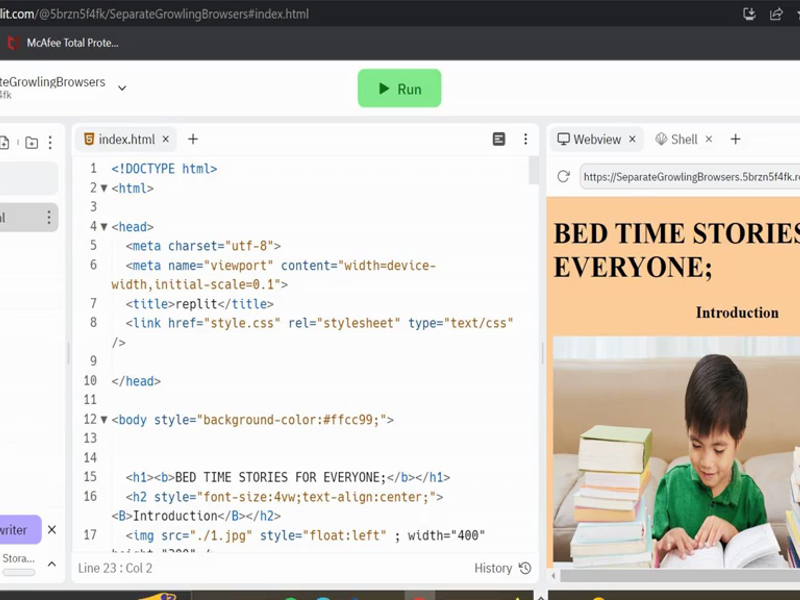 It is a basic website containing small bed time stories, with the help pf HTML
How much experience does your group have? Does the project use anything (art, music, starter kits) you didn't create?
We didn't have any knowledge on the project we created the project by the help of the mentors and the workshop.
What challenges did you encounter?
Once the website turned all pink , by looking at the code twice to thrice we noticed mistakes in the code which we immediately made the changes.