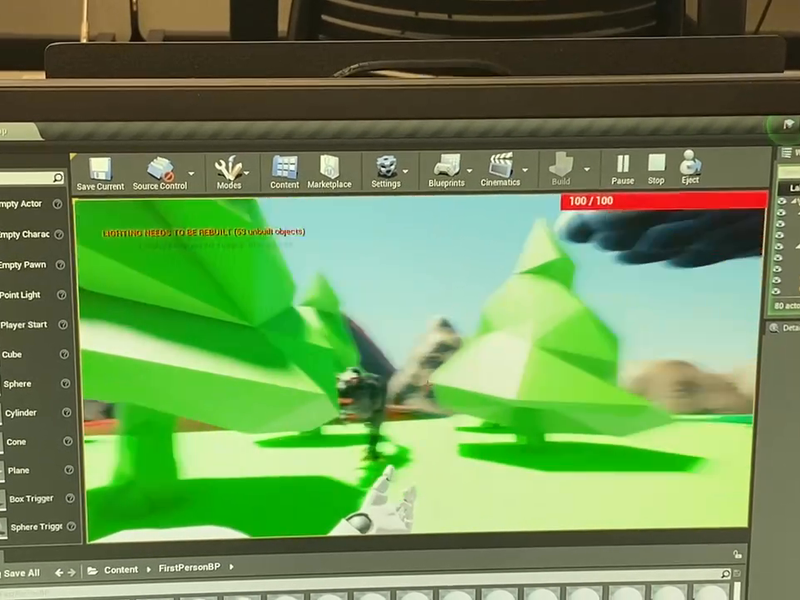 You place a character who is sent back in time on a mission to find other types of dinos! In the first level, you will find a dino called a lava dino! This dinosaur is born in the fiery depths of a volcano. This dinosaur spots us and is immediately intrigued in protecting its home causing it to chase it. As we are defenseless, we need to find a weapon.
What tools did you use to create your project?
How much experience does your group have? Does the project use anything (art, music, starter kits) you didn't create?
No it does not have anything we did not create. All of our assets were created in blender by 3 people on top of 3 people who took the role of coding the game.
What challenges did you encounter?
AI, communication, decision making, design process, developing who will be on what side of developing the game.