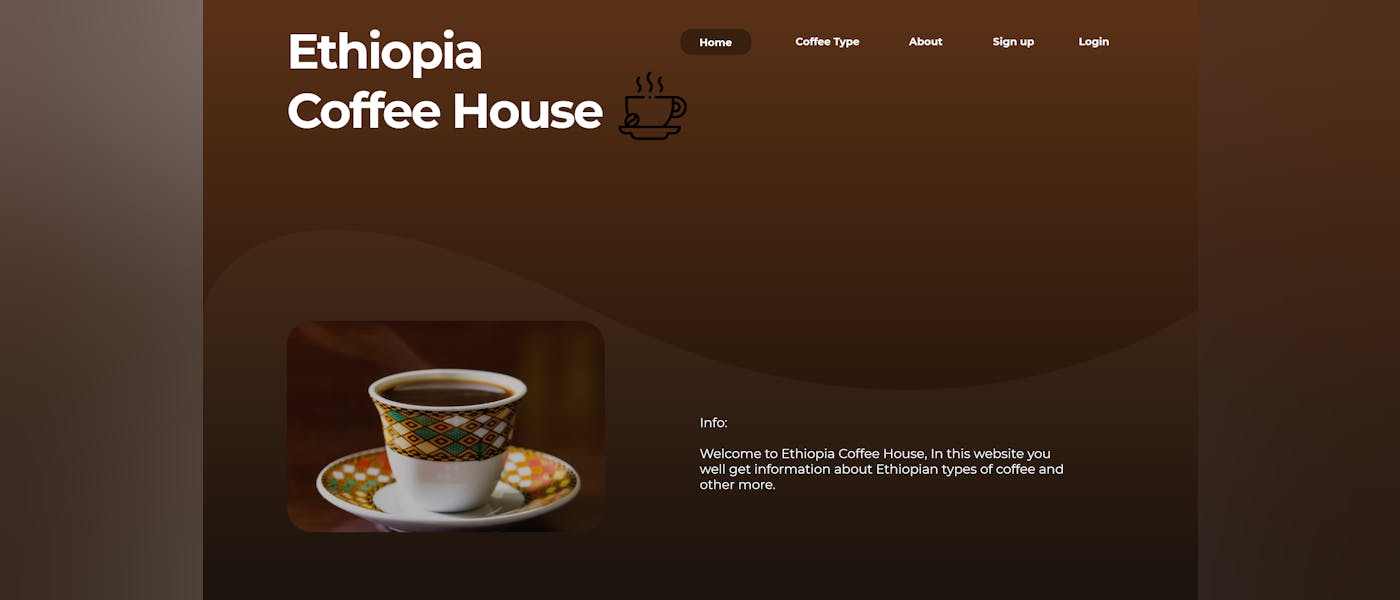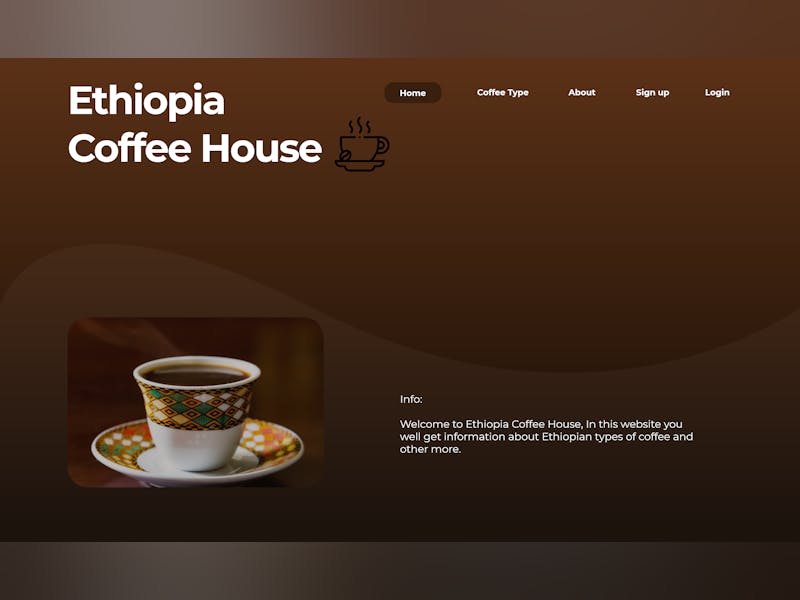 we have already made a website about Ethiopian coffee culture and its type. The main idea of this website is to increase the income of Ethiopia coffee because the most export income of Ethiopia was coffee, which should be more promoted and get attention. That is why we chose this idea and we worked on it.
How much experience does your group have? Does the project use anything (art, music, starter kits) you didn't create?
NO! we created a project that is all we know and by ourselves.
What challenges did you encounter?
Our challenge was team arrangement and time. we only have two and that makes a lot of effort for us .