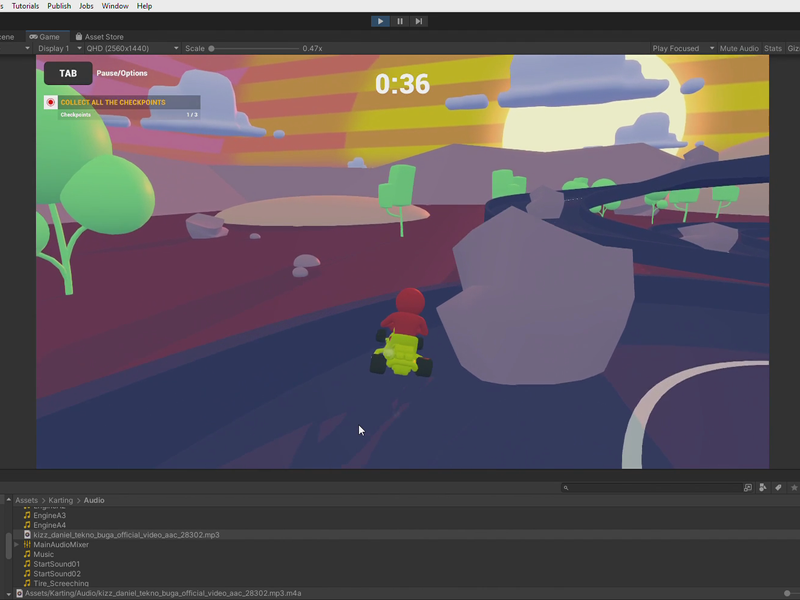 The objective is to pass all checkpoints while avoiding obstacles in a specified time.
What tools did you use to create your project?
How much experience does your group have? Does the project use anything (art, music, starter kits) you didn't create?
We are new to the Unity platform.
We had to use free assets for the development.
What challenges did you encounter?
At first, we had difficulty with the 3D manipulation, but we were able to get it right after a series of trials