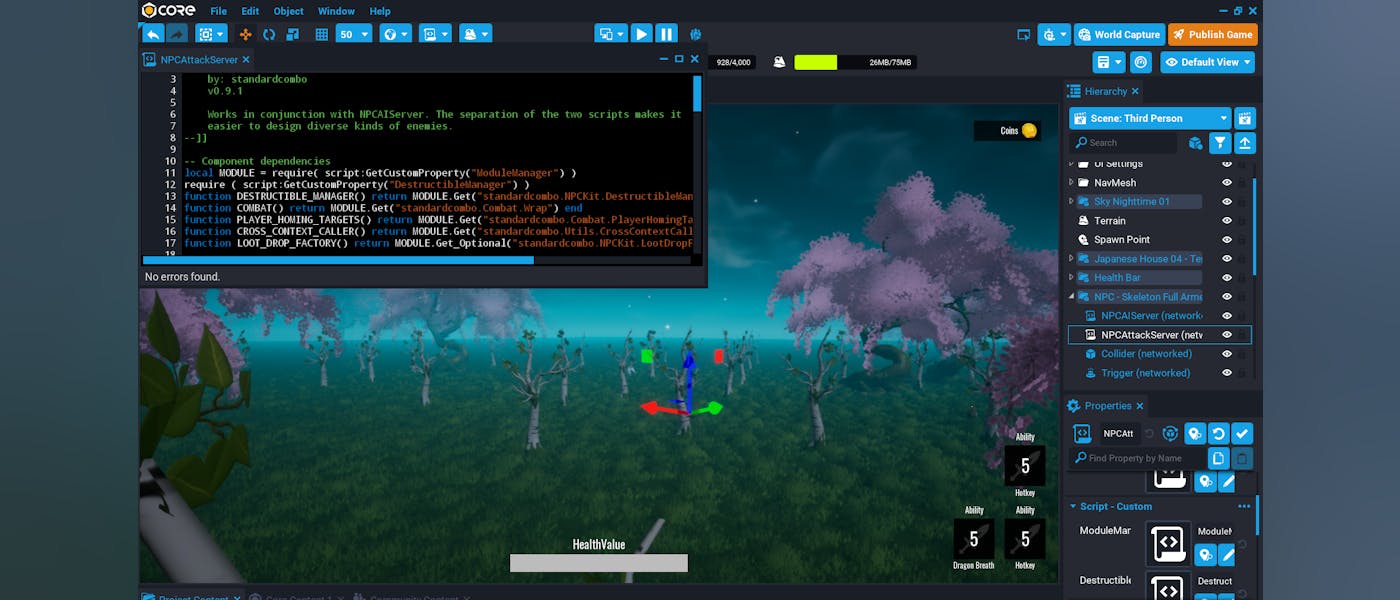 I am going to be making an open world RPG game.
How much experience does your group have? Does the project use anything (art, music, starter kits) you didn't create?
I am new to coding and I do not have any previous experience with projects.
What challenges did you encounter?
Editing and making the scripts were hard because if one aspect of the game worked, the script was breaking the other in-game assets.