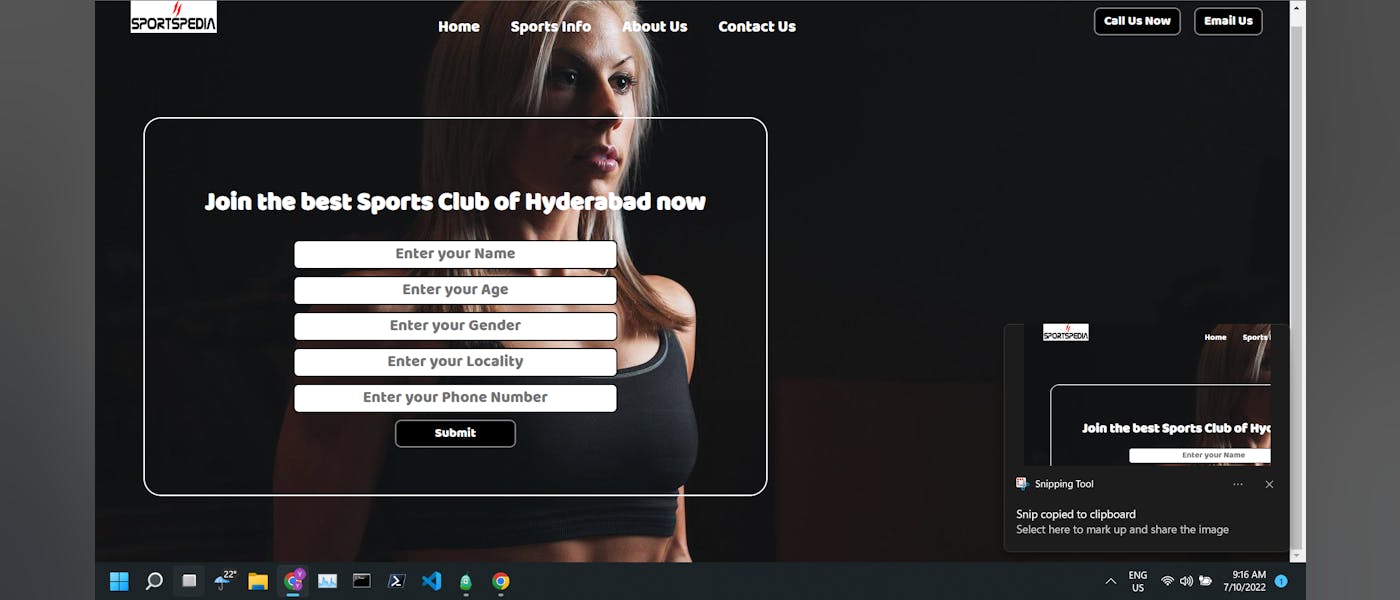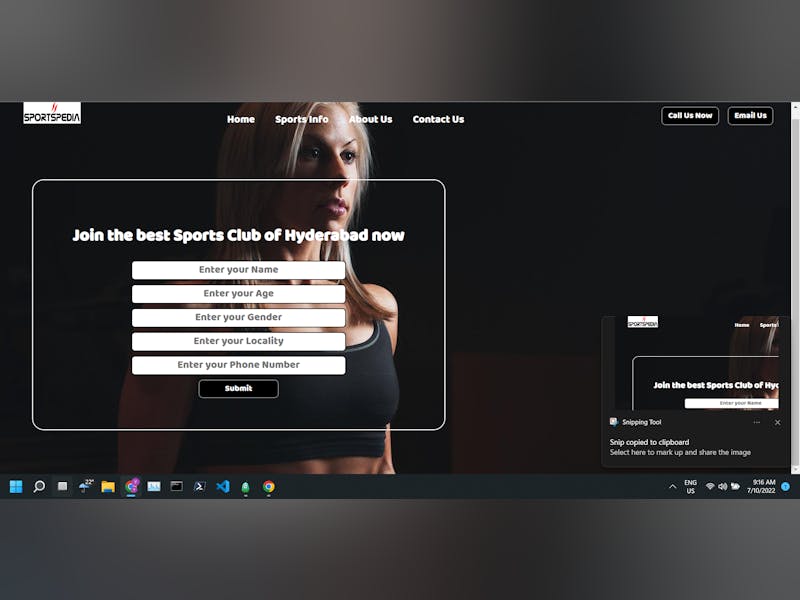 It's basically a sports website to give you knowledge about the different sports...and even u can register to come in our sports club.
How much experience does your group have? Does the project use anything (art, music, starter kits) you didn't create?
We have a experience between a beginner and a Intermediate....All the things created in the website is created by us and we own the credits of the website.