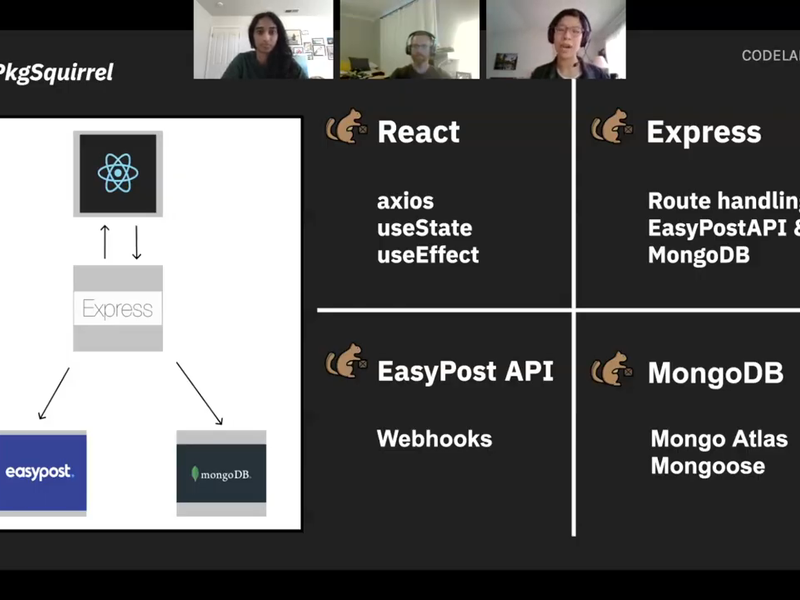 Mentor: Pranay Gupta, Engineer at Axon

Team members: Shriya Nimmagadda, Emily Yu, Corey Rogers

A supply chain application where you can centralize package tracking (using APIs) for incoming goods, monitor their status of whether or not they have been checked in and whether or not they have been paid out.

The goal is to centralize the organization and management of incoming inventory (via UPS, Fedex, USPS etc), track the current status of check-in (has the inventory been accounted for) and whether or not the purchase order has been paid. Other features would include marking orders for follow-up and automating other tasks for a supply chain management system.

Use whichever technology is preferred, no language limitations.
How much experience does your group have? Does the project use anything (art, music, starter kits) you didn't create?
CodeDay Labs advanced-track team