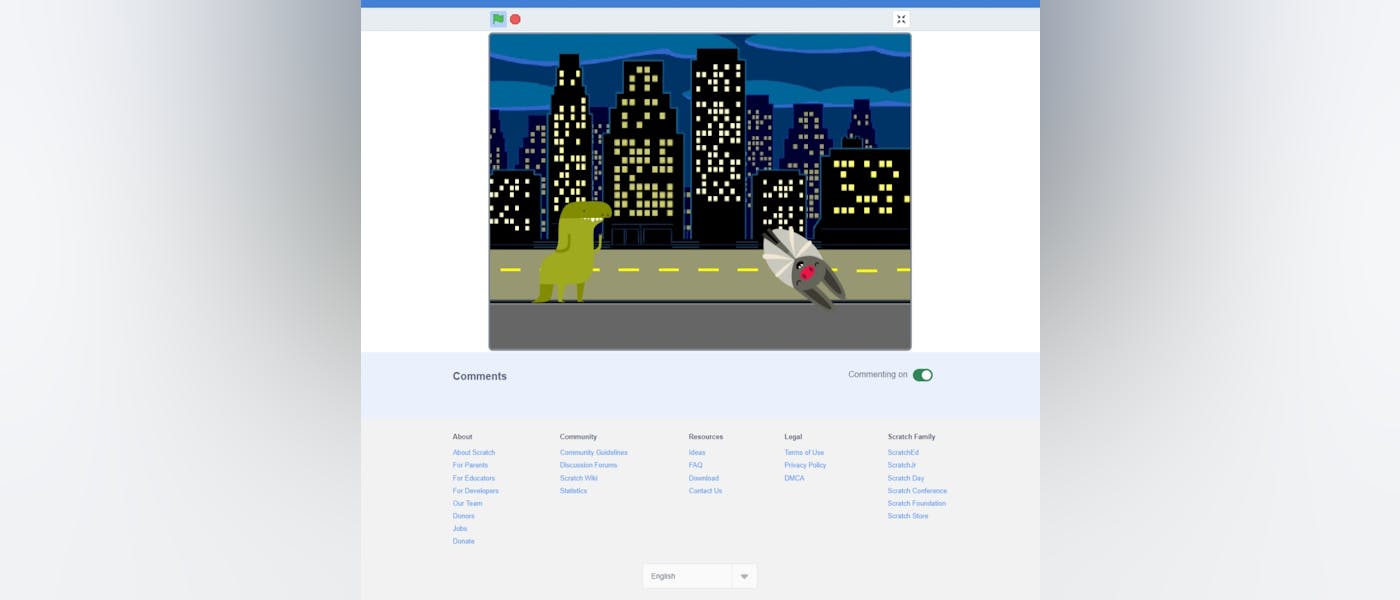 A movie with a fight between a dinosaur and a bat.
How much experience does your group have? Does the project use anything (art, music, starter kits) you didn't create?
I have know experiance and all thestuff was from scratch.
What challenges did you encounter?
How to use scratch, was coding site to use, and me accidentally deleting things.