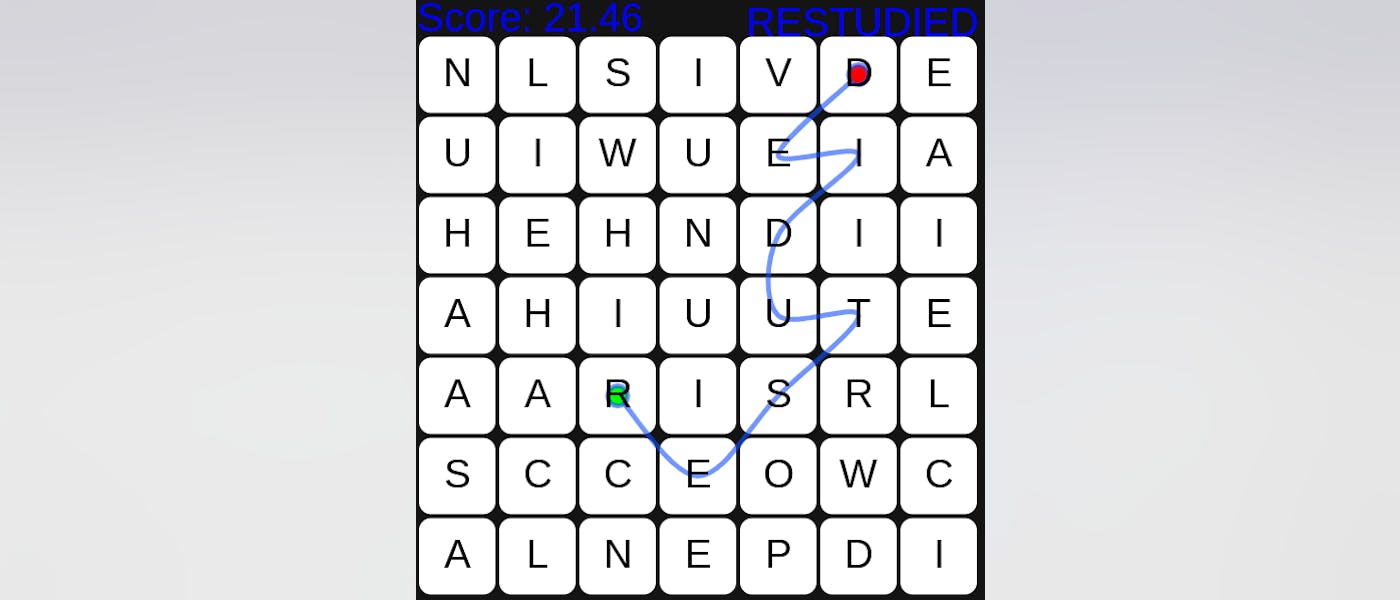 A crossword game, but instead of words being in straight lines, all the letters just need to be connected. After the game, all of the words will be revealed.

The game is fully playable at https://polpolcharchar.github.io/WordHunter
What tools did you use to create your project?
How much experience does your group have? Does the project use anything (art, music, starter kits) you didn't create?
I don't have very much experience in javascript, so learning mostly new commands was difficult. However, it is fairly similar to java which I know, so it wasn't too bad.
What challenges did you encounter?
There are hundreds of thousands or millions of combinations on the board, so optimizing this was difficult.