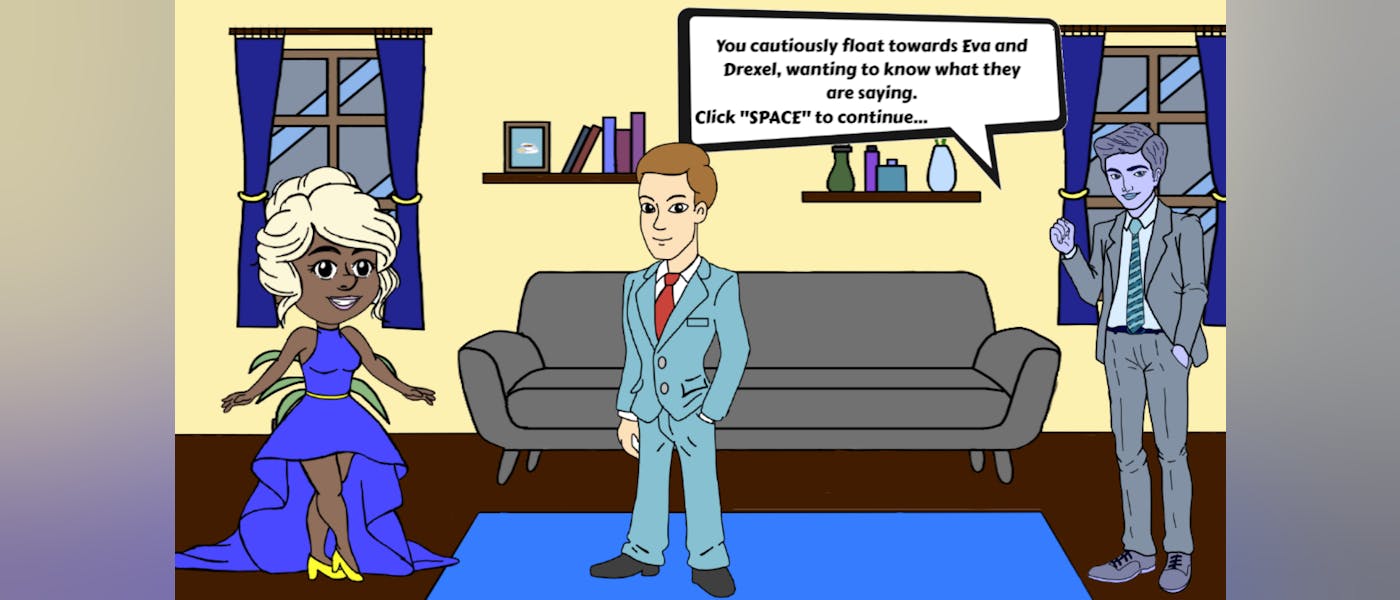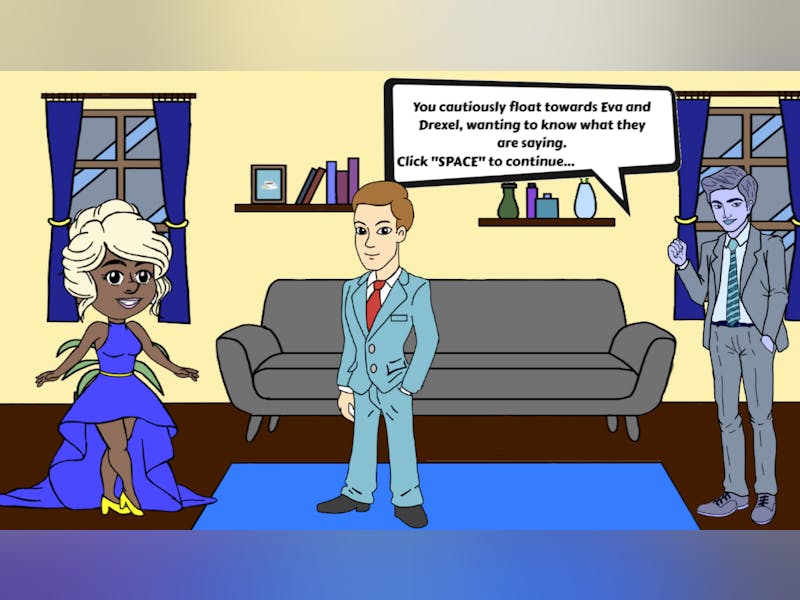 Play as Breven Murphy as he wakes up to find out he's died during a getaway with his "close" friends. Find out who's the one that got away in this easy-to-play mind game filled with puzzles, dialogue deduction, and misdirects!

How much experience does your group have? Does the project use anything (art, music, starter kits) you didn't create?
Latika - Going into this project, I had experienced in game design through a couple of courses taken in school. However, I did not go into this much detail and include as much intricacies compared to developing Ghosts Don't Rest. I also had experience coding in Java, Javascript, HTML, CSS, and Python.
Zora - Going into this project, I had experience coding Java, Javascript, HTML, CSS, and some Python. However, I have never done intensive game design before this project and was new to Gdevelop, one of the programs used to develop the product.
What challenges did you encounter?
One of the challenge we encountered was figuring out how to use the Z-ordering function in Gdevelop, which allows you to layer certain objects depending on the value of the Z-order.