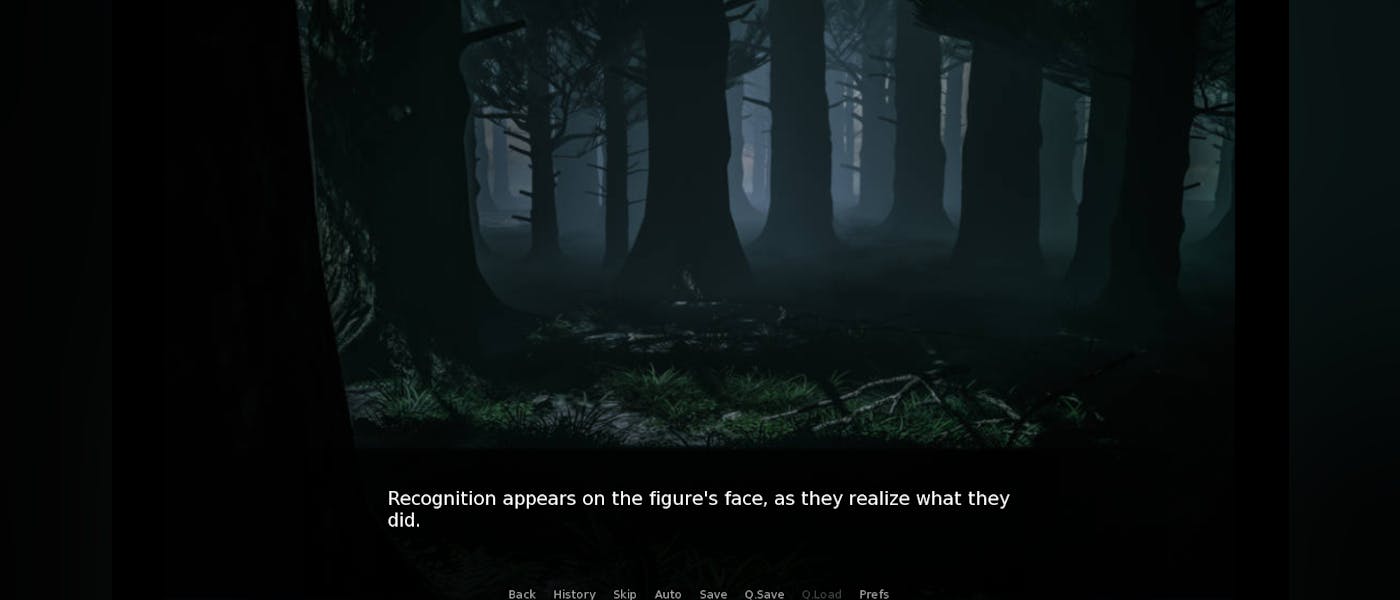 Chris has been missing for a month. His best friend, Max, is determined to find him, even when everyone else has taken him for dead. Will Max find him? Or will Chris be hidden in the dark forever?

This is a short Visual Novel about denial and how it can blind you to a loss you have suffered.
TW! Mentions of depression, death, and suicide
Features:
- 6 endings :D
- Hand-drawn art (only the people) (I've to work on the rest of this, so this part's a work-in-progress)
- My original storyline and writing
Special Thanks to Lola, the Vice resident of programs and engineering at CodeDay. She really gave me a push and helped me with the code when I needed it.

You can download the game here (copy the url and paste into a new tab):
https://drive.google.com/file/d/1C_4P_3pw2irG_2Hlm_FnxgXKt9gt2ahb/view?usp=sharing
..Or you can just tap on view/download, which is on the right of this text. Somewhere.

Instructions on how to open the game:
1) Tap on the link and download the file. It will download as a zip file.
2) You need to right-click the new zip file and choose 'Extract'. This will take the contents of the file and put it into a new folder.
3) Once it extracts, go into that new folder and you will see a few folders and files. Click the one that says 'codeday.exe', that is my game
4) Play it and enjoy!

I will be making edits to the game later on, so be sure to take a look! My guess of when I'll be done is around the start of maybe July?.. I'm not sure. It may be earlier or later.
Also, I'm planning on creating a prequel/sequel. It's currently a work-in-progress, though not much of it has been completed.
How much experience does your group have? Does the project use anything (art, music, starter kits) you didn't create?
I have very little experience coding or making games, but this Visual Novel was right up my alley because I am a good writer. I used Ren'Py for the making of this game, I definitely recommend using it. It is specifically designed for making visual novels though, so you can't really code anything else on it.
This project used a couple of pictures from the internet, specifically a black, forest and cave background. These are the urls:
pexels.com/search/videos/black%20background/
deviantart.com/aledjonesdigitalart/art/Dark-forest-Premade-Background-01-September-2020-854279293
bulbapedia.bulbagarden.net/wiki/Dark_Cave

I plan to add my own art into the game soon. (..other than the cover, of course.)
What challenges did you encounter?
A couple of times I forgot to add certain code. I got help with this from Lola, who is the vice president of programs and engineering at CodeDay.